News and updates
Juli, 2017
- a almost 2 year running project is finally coming to an end. It started in that a aquaintance I had met on the AAA fair asked me to take a look at his project, with which he had been unhappy. He had contracted a well known german developer, who seemingly lost more and more interest, but still costed him a lot of money.
To cut a ong story short, I ended developing a new PCB layout and when the device still not reached the specs, I was asked to develop a complete new design.
Well, the first prototype has passed a couple of shootouts against renowned and considerably higher priced competitors and performs exceptionally well so far.
Production run should start in a few weeks and I´ll see if I can disclose more later.
Apr, 2017
- changed the section ´hybrid buffers´
Mar, 2017
- started ´really good 100W amplifier´ in section ´ideas and circuits´.
Dec, 2016
- Updated section ´ MyTechnics´ with subsections ´Tonearm´ and ´Pickup´
- Updated section ´All-JFET SE-Phono´
- Due to the required update to https I lost my counter at over 24000 hits and had to relaunch a new one :-(
- Updated section ideas/misc with CMOS-logic circuits
- my work for purist ends at the end of 2016 and I´m looking forward to meet new challenges.
November
British crazyness dwarfed!
Americans have had their presidential elections and the world rubs her eyes in astonishment. How can a proven incorrigible liar, a rude egocentric bully and the worst-wig-on-earth become the new leader of the mightiest military power?
It only requires a keen eye and low intellect to realize that Donald Trump is capable of a lot, but won´t be the one who ´makes America great again´ ... whatever that means anyway.
This is a prime example that one should not make important decisions when beeing in a state of angryness or emotionally off-centeredness.
Btw. did You know that the phrase ´make america great again´ ....
has been used by Donald as early as in the 80´s?
that it is copyrighted?
... and guess by whom?


August
- Updated the Buffer menue with the ´Hybrid-Compound-Buffer´
- Beginning of ´Verschiedenes/Miscellaneous´ a chapter about helper- and periphery-circuits
Juli, 9th.
The TONDO casing arrived. ;-) It looks thinner than from the web pics. I had to discover that due to only two screws through every frontplate there remains a little bit of rattling between the two casing halves when the casing is assembled. Also some parts of the populated phono PCB collide with the internal braces. Well, it wasn't intended to be put into this casing in first place. But fortunately nothing really serious as none of the copper traces are affected. It looks as if all probs could be solved by re-placing and resoldering.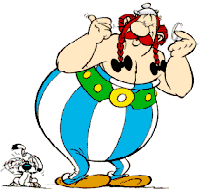 June, 24th. 2016
Brexit - or "Little Britain at it´s worst"
If the EU granted for one of the longest pieceful periods in Europe alone, it´d be worth every effort and be worth to remain a part of it. Unfortunately the British have chosen to not be a part of it in future.
They have at the same given up the chance to evolve and improve the EU from within.
Let´s just hope that matters come out well
These Britons are crazy!

Mid-June 2016
Beginning new built of phono Calvin-RP1 in a casing that I found at Fischer Elektronik, the TONDO-series TON 111 30 200. I´ll take it in black anodized with red stripes.
End of May 2016
Beginning to write the chapter "ideas and circuits -- Verstärker / amplifiers" 
 -  -  -  -  -  -  -  -  -  -  -  -  -  -  -  -  -  -  -  -  -  -  -  -  -  -  -  -  -  -  -  -  -  -  -  -  -  -  -  -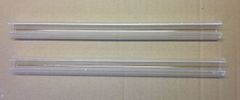 Received the slotted glass tubes from the Glasfachschule (glas college).
They managed to cut the slots quite clean with only minor break-offs. I´m happy as all glass specialists before had turned me down, claiming that alrady hardened glass could not be cut without major destruction.
I think the cutting surface can be smoothed with a diamond orcorundum tool.
Mid May 2016
Whilst my stay in Regen around the HighEnd 2016 I  left the two Schott glass tubes -intended for a Cantus tonearm clone project- to the Glasfachschule ´glass college´ in nearby Zwiesel to try to cut slots into the tubes.
Mai 05.-08.2016
We showed at the Munic HighEnd 2016 show.
Had a small both in Hall4,R14, showing our Music Server.
Also we showed the complete setup at an off-side location only 100m distanced from the MOC.
See a short report with pics on monoandstereo
The setup consisted of:
purist Statement-7 Flagship Music Server, configured with the Ultimate DAC, SSDs and its own WLAN (standalone functionality without the requirement to use a external router for WLAN)
purist Pre, the passive preamp, configured with 6 linelevel inputs
purist LMS, the two way active xover for the ESLs and bass towers
four KR Audio Kronzilla mono SE triode amplifiers with ~70-100W of output power
purist ESL, consisting of the new panel with 1.2m² membrane area per side and the associated bass tower with eight 6.5" longthrow drivers
purist Sub, the globe-shaped subwoofer with two longstroke 15" drivers, driven from a separate DSP-filtered 2x1600W class-D amplifier. The casing is cast from concrete and is as acoustically dead as a Dodo
Neyton Audio RCA and flat Speaker cables. The speaker cables can be ordered configured in inductive or capacitive fashion. The capacitive version is chosen for the ESLs, while the inductive one suits the dynamic bass drivers better.
The show room was a bare hall with concrete and glass walls and glass roof of ~15m length, ~8m width and ~6m height. The only damping and ´room treatment´ was the red carpet. The room acoustics rather equalled that of a swimming hall. Still though due to the special distribution character the system performed extremely well even at large listening distances. Speakers with a broad distribution would have suffered their Waterloo under such circumstances.
Audience critics were very positive, yes even outrageously positive. Quite regularly the terms ´best of show´ and ´best, I ever heard´ fell. Listeners were astonished about the huge dynamic range and stupendous ´speed´ and attack this compact -at least for super box standards- speaker system delivered, fed from rather medium wattage amps. The performance was certainly exciting and great fun for every listener.
March 2016
Changed the coating and improved the stretching of the membrane
This resulted in an considerable increase in efficiency and maximum SPL. Actually I´m still uncertain as to why this effect occured so strong.
Had to increase the volume level of the bass towers by nearly 6dB to match the panel´s SPL again. Sounds hardly believable, but the bass towers are the SPL limiting elements, even though they are highpass filtered at 55Hz.
Large scale dynamics are now even more like from a big horn system without loosing on fine detail resolution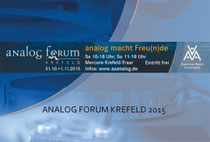 Analog-Form in Krefeld.
I could show two turntable projects and one Calvin/RP1-PCB at the room of a befriended dealer.
The MyTechnics  TT as fully completed and functioning device and the TheKiller TT and the Calvin-PCB as partly finished non-functional devices.